The symbolic roots of war
The Washington Times
writes a little blurp today about how the present conflict between Hizbollah and Israel might have been touched off by Hassan Nasrallah's vow to bring back the lebanese Hizbollah militant Samir Kuntar who was captured while raiding Nahariya in 1979.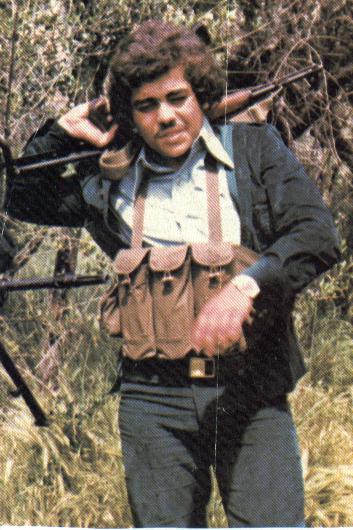 This would be a plausible reason for the initial kidnapping by Hizbollah.
Samir Kuntar
indeed seems to be a living martyr, "the longest held lebanese detainee in Israeli prisons" and one of the symbolic foci for Hezbollah's fight against Israel (together with the Shaba farms). It would be a great victory for them to be the liberators of Kuntar.
But Hizbollah's gamble has failed so far. The Washington Post article pens out Kuntar's crimes in graphic details, hinting that the Israelis have just as strong feelings about Kuntar and giving clues to where the reporter, Abraham Rabinovich, have done his research. In other words, the object of negotiation seems to be too strong and Hizbollah has set its appetite for more than it could eat. Instead we get a conflict, fueled by all the usual slogans, grievances and hatred that will keep the pot boiling throughout my lifetime.
But it wouldn't be a surprise to me if the great wheels of war were set rolling by a little symbolic bump like Samir Kuntar.
(Thanks to Hans for the story)